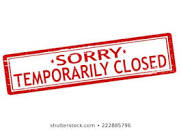 Due to the Province- wide lockdown caused by increasing cases of COVID 19, St. Paul's Presbyterian Church Building will be closed until at least January 31, 2021. The pandemic situation will be monitored and based upon Public Health advice, session will decide upon a return date for in person services.
Each week, On-line services provided by our Inter Moderator, Reverend Samer Kandalaft, will be available for the members and adherents to enjoy.
Wishing you all the Best, Good Health and a Safe and Happy New Year in 2021!