Click here to get activity sheet:  scansundayschoolact
To St Paul's Sunday School
Autumn has arrived and one of the best things about this season is Thanksgiving.  It is time to give thanks for all the blessings we enjoy in our life – our mom and dad, our family, food, school, friends and a safe community.  Say thank you this thanksgiving.  God wants us to be thankful every day.  He wants us to count our blessings and he wants us to show gratitude to those who do things for us every day no matter how big or how small.  Make saying thank you a daily habit.  Take time to thank God and others for all they do for us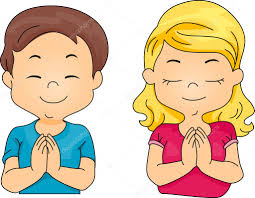 Let us Pray
Dear God
Thank you for all you have given us and help us be grateful for the kindness of others.
In Jesus name we pray.
Amen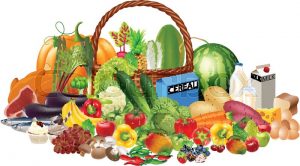 October 16 is World Food Day.  Many people around the world do not have enough food to eat.  Over 690 million people on our planet are hungry every day.  Enclosed is a placemat activity for you to do celebrate Thanksgiving and for us to think of others in our own community and around the world who are hungry.   We need food to nourish our bodies but we also need to develop spiritual habits like praying, caring, serving and sharing to help us grow.  Have fun colouring.
St Paul's is celebrating World Food Day by asking families to contribute a non perishable food item to Community Food Share.  Next time you are at the grocery store ask your Mom or Dad to purchase a item for the this food drive.  You can drop it off at the church and on October 19th we will deliver it. If it is easier you can also purchase a food bag at Foodland in Winchester and put it in the bin for Community Food Share.  The bin is located by the cash register.  Let us make thanksgiving a time to think of others and support those in need.
Happy Thanksgiving.
St Paul's Presbyterian Church and Rev Bruce Kemp