Welcome to St. Paul's Presbyterian Church, located in a picturesque setting on the corner of Main and Louise streets in Winchester, Ontario!
We extend an open invitation for anyone to join us for our Sunday morning service, 10:00 am, or to participate in any of our other programs listed in our schedule of events.
Please enter through the East door off Louise Street beside the wheelchair ramp.  Be comfortable – Come Casual!
Join us for coffee and refreshments after the service

---
Rev Ed Charlton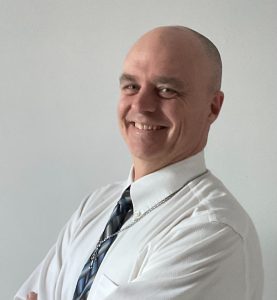 It is an honour to be joining together in ministry with the fine people of Winchester, Chesterville, and Morewood as we serve our Lord Jesus Christ in our respective communities.  My family and I are excited to discover the different ways that we can use our gifts alongside each of you as we journey in life and ministry together.
As we work together to grow as communities of faith, I invite each of us to ponder what we value about being part of our respective communities of faith and how we can communicate this to our wider communities.  I look forward to seeing where Jesus leads us through a His Holy Spirit in the coming years.
May we all take the blessing that Jesus has given to each of us and share it as we continue to trust in Jesus to provide.
Pastor Ed Charlton
We would like to thank our Interim Moderator!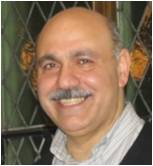 Rev. Samer Kandalaft graciously performed the duties of our Interim Moderator from October 2020 until July 31, 2023.
Rev. Kandalaft is the Minister of  St. Paul's in Kemptville. He has worked closely with St. Andrew's, Chesterville, St. Paul's, Winchester and Morewood Presbyterian Church guiding us through the search process to find a new minister.
We are happy to report that effective August 1, 2023 Reverent Ed Charlton will be joining us as full-time minister for our three point charge!