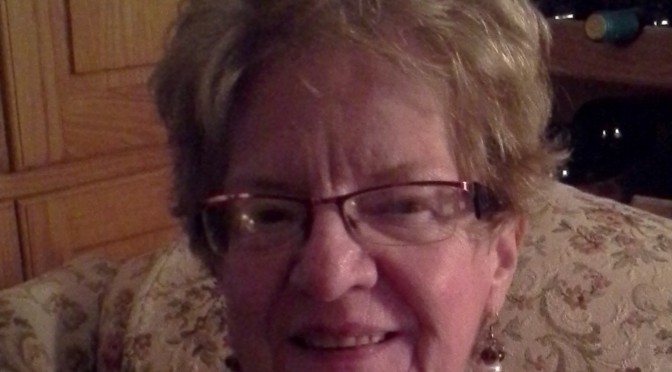 GIVING THANKS TO GOD
First Thessalonians 5:18 says "Give Thanks in All Circumstances; for this is God's will for you in Christ Jesus."
So today we are celebrating Thanksgiving and we celebrate this once a year.  But you know God wants us to be intentional about our Thanksgiving every single day of the year.  He wants us to develop this spiritual habit of giving thanks and the more deeply we understand God's Love, the more grateful we are going to be.
So what does it mean to be grateful in all circumstances?  Well, we can thank God in every circumstance because God is in control.  He can bring good out of evil.  He can turn around the stupid mistakes we've made and no matter what happens God isn't going to stop loving us.  So there are a hundred things to be thankful for in any circumstance even when the circumstances are not what we might like.
I think being thankful in all circumstances is God's will because it creates fellowship.  Gratitude always builds deeper relationships between us and other people and also between us and God.  So whoever you want to get closer to, start expressing gratitude to that person.  If you've moved a bit away from a spouse, for example, then perhaps you need to start doing what you did when you were dating:  Express gratitude; write little notes of kindness and encouragement; make calls or – hey – even text during the day.  Just to tell that person that you are thankful for them.  Do those things you used to do!!  Maybe you'll find that the reason you've lost that "lovin' feeling" is because you stopped doing the things that created that loving feeling early on..... and just maybe you are taking each other for granted.   Look at your group of friends:  Do you encourage each other?  Do you build each other up?  Because as you build others up you will find that God builds into your life as well and you will find you have a deeper relationship with Him as well as others.
Psalm 69 verse 30-32 says "Then I will praise God's name with singing and I will honour Him with thanksgiving.   For this will please the Lord more than sacrificing an ox or presenting a bull with its horns and hooves".  There are just so many places in the bible about being thankful and magnifying our Lord.
So we should arise each morning and lie down each night with thankfulness in our hearts.  No matter what else is going on, no matter what battles we face, what trials we endure, what shadows come our way to cast darkness over the light of our joy, at the end of the day, no matter what – we are FORGIVEN!  We are set free and we should always, always remain thankful.
Although this sounds obvious, it's sometimes hard to live that way - because we face battles and trials and shadows – because, worse than all of these is the sometimes exhausting monotony of life.  The 9 to 5 grind or the Monday to Friday weekly routine.  As we know we hear from many retired folks that they are busier than ever so this does not exclude them.
As life goes on we know that it is often made up of repetitive tasks and routines.  Sometimes those things have a way of dulling our shine – of making it hard for us to remember to be thankful.  It is hard to remember that we have been given the gift of salvation and everything else we have – whether it be a little or a lot is simply icing on a very  - very good cake.
So what do we do then?  How do we fight routine, fight monotony, fight the repetitive nature of life?  Well if we take our cue from the Old Testament we begin by remembering; by telling the story; by saying once again what God has done for us.
So we have to remember – we have to be thankful for what God did for us yesterday.  We also have to have our eyes open today because today Gods is doing something in your life; in my life; and in the lives of all who love and serve Him.  If we're not careful we will quite simply miss it.  It'll zoom past us like a million other moments that we didn't notice.  Sometimes we don't see well what is happening around us – especially if we are carrying a heavy burden..... or struggling through a difficult season....that can cloud the way we see things.  So just like the fog that gathers on the windshield in your car on cold mornings, our emotions, the stresses we are feeling, the hurts or losses we are trying to come to grips with....these things can fog up our vision and make it difficult for us to see.  Sometimes the best way to clear the fog is to stop and make a list of the things that you need to thank God for RIGHT NOW...THIS MOMENT...THIS INSTANT.  Not from yesterday, not for tomorrow – but for RIGHT NOW.  And when you are making your list, leave the gig things off the list....like your health....your home....your income.  Those things are fairly constant in your life.  Limit yourself to things that are only happening today.  So what is the thing that you will do today that you don't get to do every day?  What is something unique at this moment?  Make a list, focus on what you are thankful for RIGHT NOW and that fog begins to lift – just like when the car warms up and the heat begins to clear the windshield.  Now I'm not saying that the burdens will leave you, but it's hard to be so weighed down by them when you are focusing on things you have to be thankful for.
So I think it's good to remember and be thankful for what God is doing for us RIGHT NOW... TODAY!  I mean....here we are able to come together and worship God.  Not everyone in our world can do that.  Uncertainty is a constant in our world but it is a blessing to know that God holds the future.  That is what we call HOPE.  We may not know what the future holds but we know who holds the future.  We have to trust that God will continue to be at work tomorrow.  I do think that hope if vital to our faith, vital to our lives and vital to what is means to live thankfully.
The Psalmist wrote:  "All who worship God, come here and listen"   I will tell you everything God has done for me.  I prayed to the Lord and I praised Him.  If my thoughts had been sinful he would have refused to hear me.  But God did listen and answered my prayer.  Let's praise God.  He listened when I prayed and He is always kind.  Tomorrow is in His hands and HE is always kind.  So at this time let's remember what God did for us yesterday.  Let's also remember what he is doing for us today.  Let's trust in the fact that God will give you more reasons to be thankful tomorrow.
October is a time to acknowledge and to Give Thanks.
It is a time to reflect, a time to give thanks, a time to acknowledge the little things...the big things...all the things others do...to make your life better.
Happy October!  Happy Thanksgiving!!