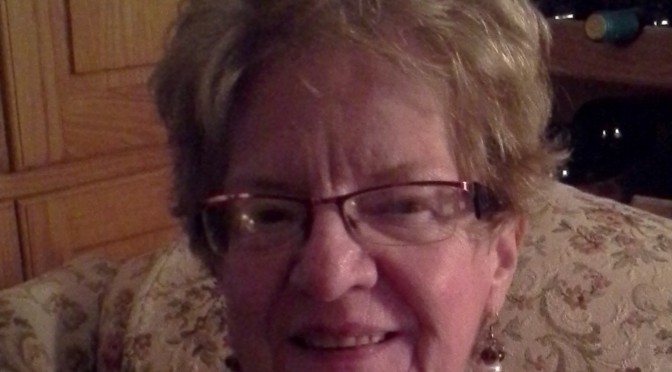 Peace with Ourselves, with Each Other, and with God
Peace with Ourselves, with Each Other, and with God
When you're in the middle of conflict, it's not hard to remember to cry out to God.  And as soon as we cry out to God, during our battle, whatever that battle may be, the battle becomes God's and not ours.  Our part is to fight – to learn the skills of standing up against God's enemies, and to wield the sword of the spirit which is the word of God.  As we trust God and thrust our sword, we gain ground.
All of us need to gain ground in the battle between good and evil.  Some of us are fighting for our homes and families.  Some of us are fighting despair, fear, worry or depression.   Some of us are fighting to gain confidence.  And if we will only cry out to God during the battle, we would occupy the land so to speak.  Prayer helps us to remember that above all – the battle is God's and he will fight for each one of us if we ask him.
So take for example, the gift of a good night's sleep.  We take the gift of peaceful sleep too lightly.  We forget to be grateful for such slumber – that is, until we cannot sleep.
There are many causes for not being able to sleep.  Sometimes the pressure of leadership can cause worry and worry causes you to lie awake.  Sometimes caring for wealth or material goods can cause insomnia.  Ecclesiastes 5:12 tells us:  the Rich are always worrying and seldom get a good night's sleep  We can lose sleep thinking about how to get money, and then once we have it, we can lose sleep worrying about how to keep it.
Sickness can also keep us from sleeping.  Job 7:t5 – Job said.....when I go to bed I think "when will it be morning?"  But the night drags on and I toss until dawn.
Old age – or should I say – Older age can also cause sleeplessness.  Grief and sorry can stop us from sleeping.  But the good news is that there are always to deal with our sleepless nights,  if pressure is keeping you awake, you could reach for the good book.  A right attitude toward wealth leads to contentment that in turn leads to slumber.  If the rigors of sickness or old age, or the pain of grief and sorrow forbid the blessings of sleep, we can use the night watches to pray and praise the Lord  Sometimes it is a song in the night that comes to us as we lie awake.  Then you can say with the psalmist, "I will lie down in peace and sleep, for you alone Lord, will keep me safe."    And for this, may Jesus Christ be praised.
Grace and Peace are two of the greatest words and Paul used these two words as his greeting in all his letters,  Sometimes he began his letter with "May God our Father and the Lord Jesus Christ give you grace and peace.  So the common Hebrew greeting was "Peace" or "Shalom".  This word has to do with a harmonious state of being – a lack of hostility from others and a harmonious state of well being within.  We cannot have true peace until God's grace has dealt with our sin.  Grace summarizes god's gift while peace summarizes the result of that gift.  Peace describes felt grace.
Paul often described God as the God of Peace or the god who gives peace.  Paul prayed for peace of mind for his converts.  May the Lord of Peace himself always give you His peace no matter what happens?  To the believers in Corinth, he wrote "Live in Harmony and Peace.'  Then the God of love and Peace will be with you.  And in Philippians Paul said "Keep putting into practice all you learned from me and heard from me and saw me doing and he god of Peace will be with you.  God gives us peace as we remember what he has done and as we put his instructions into practice.
So do you know anyone who needs peace of mind?  Or Heart?  Tell that person about the God of Peace.  Do you know anyone crushed?  Do you know anyone who needs to put right what is wrong? – to  live rightly, speak rightly, and think rightly?  Encourage that person to that end and give him or her a model to follow.  Just as Paul the apostle did,.  And as you model the life of peace that comes from grace, others will be impelled to follow suit.
It's not always easy to have peace in our heart, in our home and with God.  But I think if we remember these simple ways to incorporate into our daily life, we can experience this peace we are talking about.
So
RECOGNIZE YUR CREATOR a give Him thanks every single day for all your blessings and what He has done in y our life.
SEEK OPPORTUNITIES to put more love into the world. Strive to be a vessel of love, to fill the world with more compassion and kindness.  This will also make you loving and lovable.
BECOME MORE ACCEPTING. With every single interaction, surrender any tendency to judge another person.  Pray for a more accepting heart.  This step will make you gracious.
FORGIVE anyone you have not forgiven. Whenever you withhold forgiveness, you keep yourself bound to your own feelings of guilt.  Forgiving will make you kind.
RECOGNIZE your mistakes – admit where you yourself have been wrong and be willing to be corrected.
TRY TO SEE GOOD IN OTHERS.   When you're tempted to judge someone, make an effort to see their goodness.  Your willingness to look for the best in people will subconsciously bring it forth.  This step makes us positive.
TAKE STOCK of your thoughts and behaviour. Each night ask yourself, "When were you negative when you could have been positive?  When did you withhold love when you might have given it?  This will help you to grow.
BLESS THE WORLD. Pray not just that your own life will be blessed but that blessings are poured on everyone.
And FINALLY
Set aside time each day to spend in reflection and contemplation. Dwell in the presence of our loving God.  And however you choose to do that, whether it is praying, meditating, reading the Bible or other spiritual material, taking a long walk through nature, or all of these.....But take time EACH
Today is the second Sunday of Advent.....the Candle of PEACE.  So as I conclude, I would once again, ask our living and loving God to help us to recognize his presence whenever we strive for PEACE.  And ask Him to teach each one of us to be peacemakers so that we would have peace in our hearts, in our homes and with God
TRUE PEACE WITH GOD.
Amen