Note:  Due to Covid 19 our normal group activities involving Charlie's Kids Club have been suspended.
ST. PAUL'S KIDS CLUB: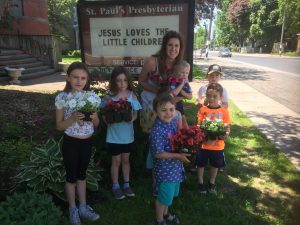 We are looking forward to when we can begin Sunday School again at St. Paul's once the Pandemic is over. Jen Feeny and Heather Pemberton will continue to take turns instructing the children. There will be planned activities for the children. We are looking for craft supplies and people willing to be part of a teaching rotation. Interested? Contact Jen or Heather to become a volunteer teacher.